Overview
1 room efficiency
+ bath
Sleeps: 2
Type: Cabin
Per week: $1,100 - $1,400
Pets: Considered
Internet: Yes
Enjoy the ease of booking instantly through the trusted HomeAwayWebsite by using the secure link below:
https://www.homeaway.com/vacation-rental/p4483537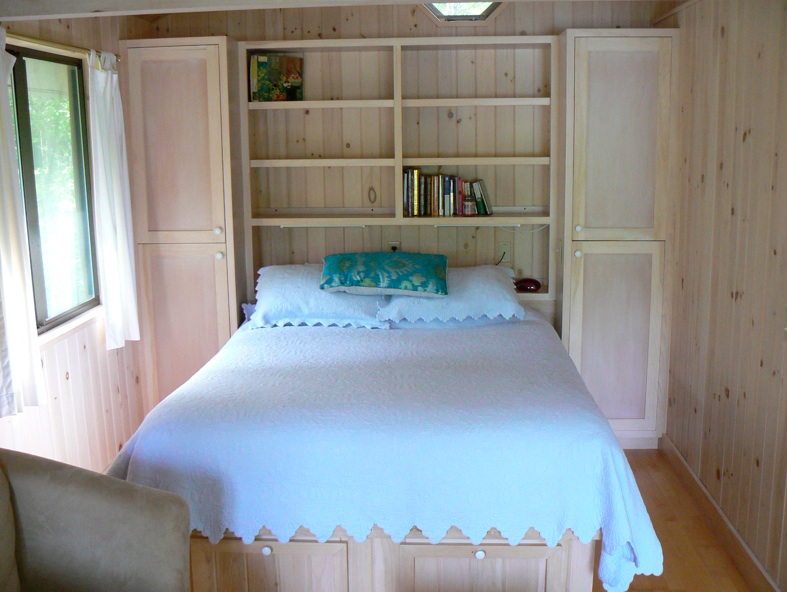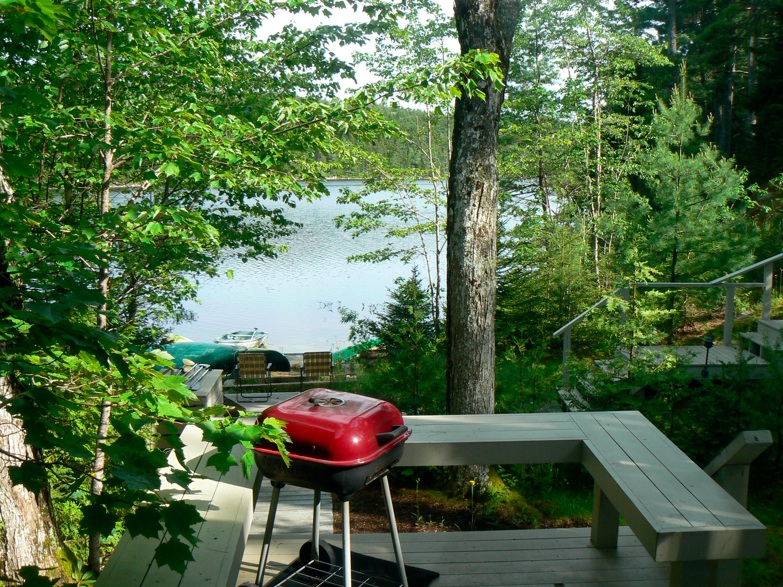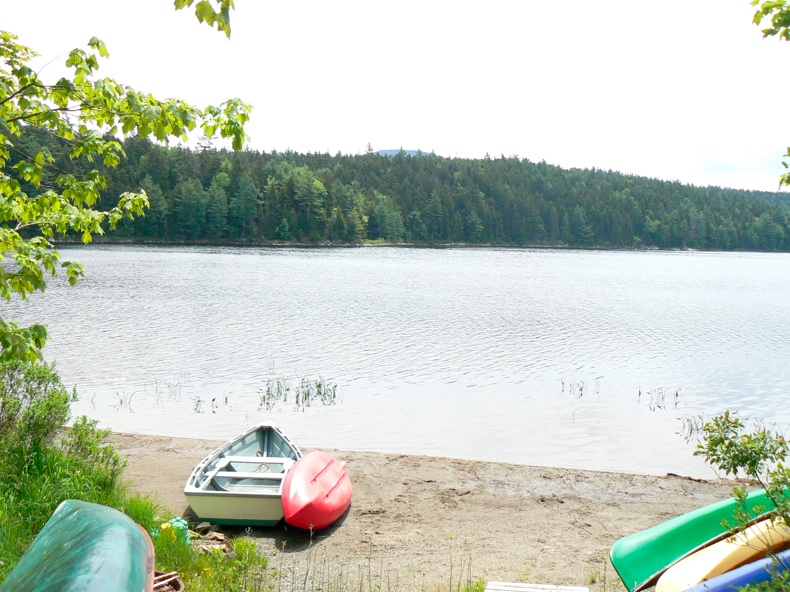 Testimonials
Kathleen B. said... Sep 17, 2018 Comfortable Quietside property
Susan H. said... Sep 15, 2018 Tranquil and restorative vacation place
Ann K. said... Sep 5, 2018 A great "little" place!
Adam R. said... Aug 8, 2018 Peaceful mornings on the pond
Emilie K. said... Jul 15, 2018 The Boathouse is Perfect!
Scott K. said... Jun 18, 2018 Great place for two
Jimmy B. said... Jun 30, 2017 Great place for a couple
Description
The Boathouse is an efficiency cottage which accommodates 2. It has everything you could ask for in a romantic cottage getaway.

The Boathouse is a waterfront cottage deemed an efficiency as the queen bed is located in the living area along with the kitchen, dinette and sitting area. The separate bathroom has a shower. The outside deck looks right over the beach area where the dock and boats are located. Hodgdon Pond is a fresh water pond on the west side of Mount Desert Island. The pond is very quiet and peaceful and is bordered by Acadia National Park that protects the watershed from future development on the east side of the pond. The pond is only a mile long so there are no noisy power boats to disrupt the peace and quiet. Swimmers enjoy the pond from June to September.
Amenities include Telephone, Wifi, CableTV, Outside BBQ Grill, Rowboat, Kayaks, Canoe, Life Vests, Linens, Dishes and Pots & Pans. Please note cell phone service is limited due to the remote location. Internet is provided, but downloading large files or streaming is not permitted.
Area Information
The recreational, cultural, and dining offerings in this area are phenomenal.
Check out the Area Attractions Page for numerous links providing a full array of sites and activities available during your stay. Acadia National Park has nearly 32,000 acres of land which offers unequaled beauty and ocean front access. Over 55 miles of carriage trails provide hiking and biking with vistas of unrivaled beauty.